Environmental Sample Collection: Sealed Source Leak Test Sample Analysis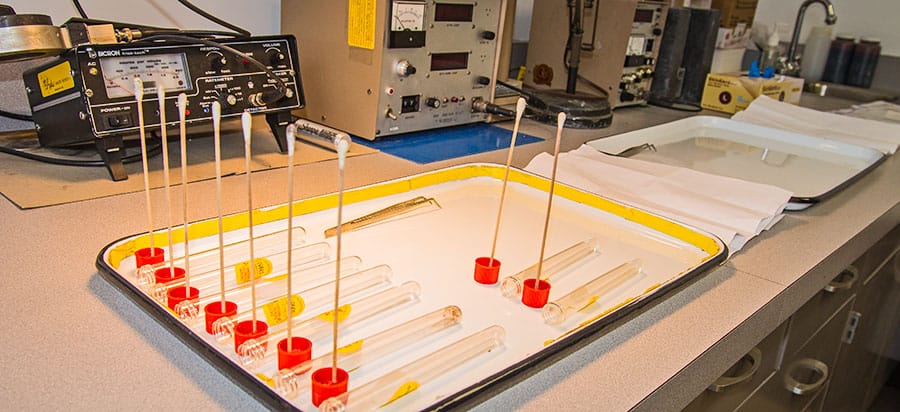 AHP technicians can provide onsite sampling of solids or liquids suspected of containing TENORM.  Additionally clients can ship suspect samples to the AHP laboratory.  Services include:
Chain of Custody documentation
Qualitative analysis that identifies the radioisotopes
Quantitative analysis that identifies the concentration of the radioisotopes
Removable contamination analysis
Fixed contamination analysis (onsite only)
Sealed source leak test results are an essential record and should be maintained for inspection by the governing regulatory agency.
Decommissioning Surveys
Liquid Scintillation
Gamma Spectroscopy Analysis: Our state-of-the-art system is capable of identifying gamma isotopes from suspect materials.