24 Hour Radiation Safety Officer
March 14 – 16, 2023 – THIS CLASS IS NOW FULL
When registering for a class, please make sure you fill out the form in its entirety or it will not process.  Due to social distancing guidelines seating is limited, please register early to guarantee a spot in the class.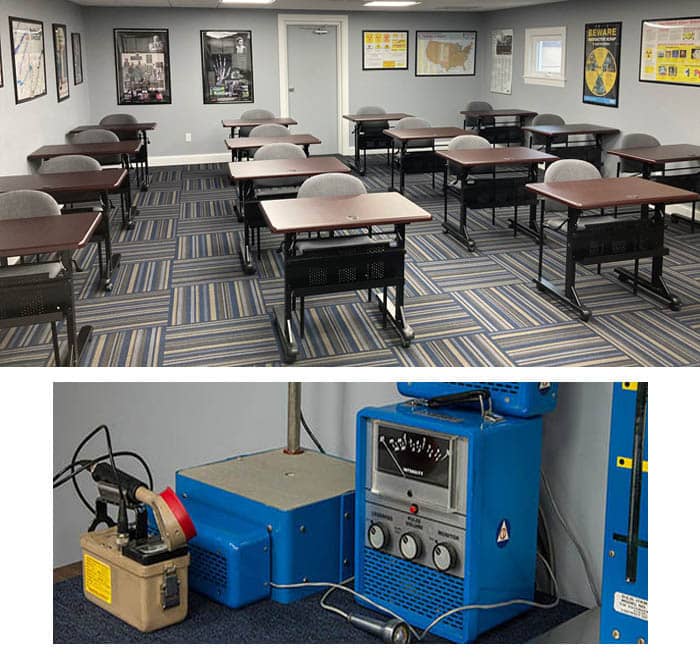 The 24-Hour course content is based upon regulatory guidance documents to include the NUREG 1556 Series.   This would satisfy training requirements for most non-medical Radiation Safety Officers to include:
Academic
Analytical and Industrial X-ray
Fixed and Portable Gauge
Industrial Radiography
Irradiators
Research and Development
TENORM
Well Logging Supervisors
The lesson plan shall include:
Basic radiation fundamentals
ALARA
Proper use of radiation and contamination survey instruments
Management and Development of a Radiation Safety Program
X-ray device safety and regulatory requirements
Licensing and Registration of sources and machines
Licensed Material Security
Applicable regulations as found in 10CFR Parts 19, 20 and 30
Specialized instruction as required from Parts 34, 36 and 39
DOT requirements in accordance with 49CFR 172, Subpart H
Radiation surveys and leak testing
Emergency response
Practical exercise that includes demonstrations with actual sources and devices
A Certificate of Completion will be provided upon completion of the final exam describing the appropriate regulatory reference(s).
Position Replacement:
AHP can provide interim staffing personnel to include radiation safety officer, radiation safety technician and/or health physicist on a short or long term basis.